February 25, 2014 2:58 am
/
Posted in Blog, Lifestyle
I came across an article on the Internet the other day called "What You Forgot to Ask Your Personal Trainer" and thought to myself: "I should answer those questions!" If you're already one of my clients, you'll know the answer to most of these questions – when it comes to training and fitness, I'm an open book. So let me start by answering what I consider to be the most important question on the list: what's my fitness philosophy?
Let me explain why I say that's the most important question.
The Wrong Fitness Philosophy Can Sabotage You from the Start
If you're looking to be my client, we're about to embark on a journey filled with ups and downs, joy and frustration. It's an emotional ride, and you have to be on board with the program to get results. My fitness philosophy revolves around being flexible, adaptable, and supportive every step of the way. I can certainly pressure and push you, but I'm not about to start yelling at you to push harder.
Many people come to a personal trainer because they need help with a few things – most commonly:
1 – Getting motivated to exercise
2 – Setting goals
3 – Staying motivated
Stephane and I do train some clients like competitive athletes, but most of our clients are busy professionals who depend on us for the discipline and support to keep them from slipping, or simply slipping too far.
Now if I were all about losing weight fast and 20lb in 20 day gimmicks, most of my clients would fail. This isn't a comment on them – most of them are "A-type" people who are exceptionally motivated. It's a comment on alignment between their goals and my fitness philosophy.
Put simply: if you're looking for a fast-track program to lost weight at ludicrous speed  I'm probably not the trainer for you.But you might enjoy the clip below anyway, so check it out before you go find another trainer.
My Fitness Philosophy
I believe that a personal training program should be about creating sustainable, healthy habits over time.
I believe in working with you to identify the "easy wins" that can turn into long term positive behaviours.
I believe that once you start on your healthy journey – one step at a time – you and your body will fall in love with how you feel. You will want to do choose the heathier option and make the better choice for your body and your mid.
I believe that my role is to support you when you slip and cheer you on when you succeed.
If this sounds like a fitness philosophy you can get behind, then contact me here.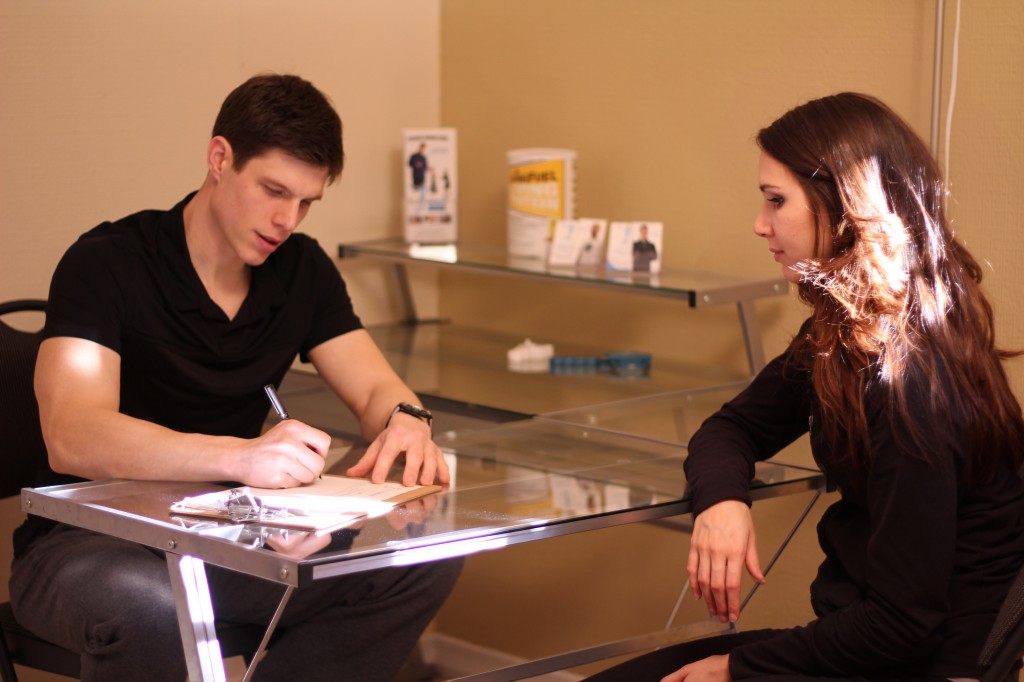 Coming Up
This article is part of a seven part series that answers the most important questions you should ask your personal trainer. The other articles in this series are:
Part 2 – How do I Stay in Shape?
Part 3 – What's My Opinion on Supplements?
Part 4 – What Certifications do I Have?
Part 5 –  Are My Personal Training Clients Long Term or Short Term?
Part 6 – How Many Times a Week Should I Work Out?
Part 7 – Why Did I Become a Personal Trainer?
Tags:
fitness philosophy
,
personal trainer ottawa
,
personal training stuido
Posted by Burke