April 23, 2014 12:07 pm
/
Posted in Blog, Personal Training Studio, Success Stories, Testimonial
Does personal training for couples work? If nothing else, it ensures that you have a teammate keeping you on top of your diet and exercise habits. We can all use a cheerleader sometimes, and who better than the someone who cares about you?
I would like to congratulate Shawn and Meghan for achieving their goals as a couple this past year! This is another case of sustainable weight loss in action. Over the last year, they developed fitness and diet habits over time and overcame the challenges that were holding them back. They were compliant with the program and after a few ups and downs, accomplished great results.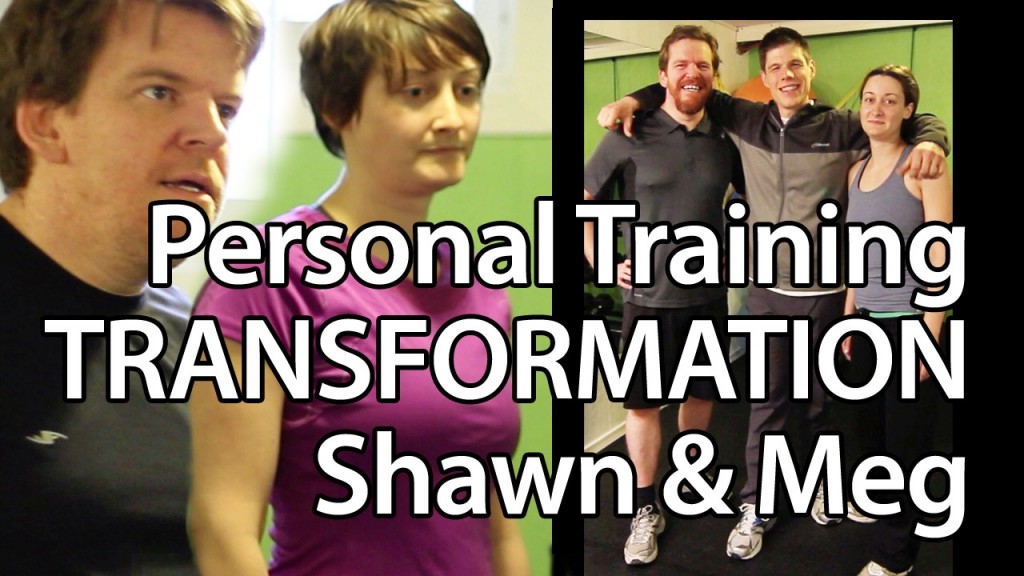 Personal Training for Couples
Shawn came to me looking to lose 30lbs. Meghan wanted to get more tone and gain muscle. He lost 32lbs and 11% body fat in 6 and 1/2 months while she lost 10.5lbs of body fat and 7 inches, mostly around her waistline, legs and hips.
The results speak for themselves. Sustainable weight loss doesn't have to involve strict dieting and insane workouts. You can have fun and build healthy long term habits.
Next Fitness Goals
While Meghan is happy with her results, Shawn would like to lose a little more. He's developed a real interest in weight lifting and hopes to see more results from that. That said, Meghan will continue to work out with Shawn in order to keep him on his game. Congratulations Shawn and Meghan I am really happy for you two!
I'll be sure to update you on their progress in a later testimonial!
Do You and Your Partner Want to Train Together?
If you are interested in personal training for couples and would like to get results similar to the ones Shawn and Meghan have, please feel free to contact me. I'll work with you and your partner to build a high impact program that meets your needs.
Tags:
before and after testimonials
,
Personal Training
,
personal training for couples
,
weight loss program
Category: Blog, Personal Training Studio, Success Stories, Testimonial
Posted by Burke