September 22, 2013 11:53 am
/
Posted in Blog, Boot Camp, Charities, Events
Are you ready for yet another action packed weekend full of fitness shenanigans? Saturday, October 26th 2013, 12:00-1:00pm, at McKiller, I mean McKellar park I, Burke Cleland, Scary Personal Trainer extraordinaire, will be running another Charitable Boot Camp for the Youth Services Bureau called The Spookier Circuit.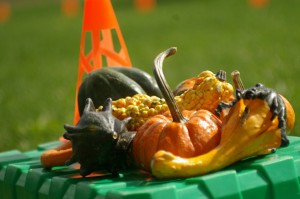 Last spring I invited a whole bunch of folks down to McKellar Park in Ottawa for a fun workout for a great cause–the Youth Services Bureau (YSB) of Ottawa. That boot camp was called "Down on the Farm" . This fall I invite you to dress up and exercise with us Halloween Style.
My goal this year is to help raise awareness of the important work that the YSB is doing to help youth and families in our community. The YSB provides services ranging from emergency shelter and crisis intervention to counseling and job find programs. Their efforts are motivated by empowering youth, helping them to increase their confidence and fulfill their potential. I am very proud to raise money and create positive awareness for the YSB through my boot camps.
Please help me in this cause by joining us for a workout and a few laughs in the park. If you can't make a donation please feel free to still attend. All are welcome to this event, including children with parent supervision. You can also let everyone else know about this upcoming event by simply posting this link on your Facebook or emailing it to your friends:
Location: McKellar Park, next to Wavell Avenue, by the tennis courts,
Time: 12 noon to 1pm.
Date: October 26 2013
Register: click here to fill out the sign up sheet.
Burke Cleland
Personal Training & Nutrition Coaching
Ottawa Personal Training Studio
Category: Blog, Boot Camp, Charities, Events
Posted by Burke